In the episode of Yeh Rishta Kya Khelata Hai in updates Families does not let Naira and Kartik redintegrate. In the latest updates of Yeh Rishta Kya, Khelata Hai begins with both families cheated by Kartik and Naira. The family members were very upset due to this incident. The family members are angry with the mistakes of Naira and Kartik. They spatter them of befooling them while they were busy in fighting.
Kirti too refuses to accept the situation. Swarna refuses to even look at the two. There is no any mistakes of Naira and Kartik. They both get very upset due to this. Kartik and Naira both feel unhappy and said that they are sorry for hurting them. From inside Naira was crying but she can not show her inside feelings to others. Kartik supports to Naira and told that they should not have to blame her for Shubham's death.
They showed that they feel sorry for this. To listen to the words from the Kartik Swarna gets shocked. She can not expect this from Kartik. Swarna remembers Subham's death. To listen to the Shubham's death news Swarna get upset and she starts crying. Everyone supports him but she can not stop to cry.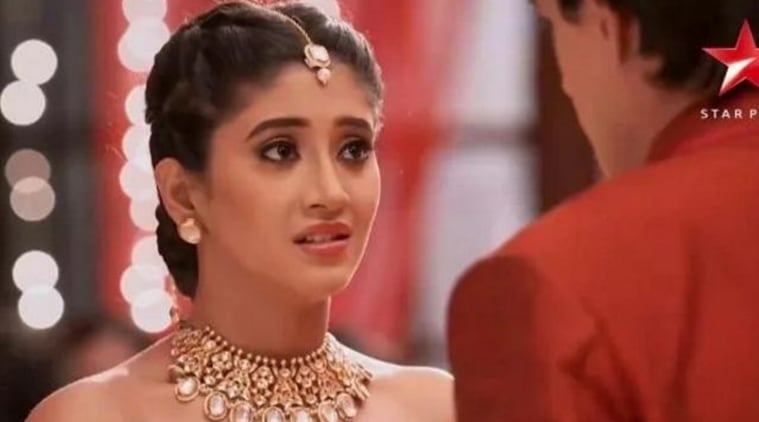 Rajshri supports Kartik and Naira, but the all the members of the family can not listen to anything regarding this they turn against her too. The incidence gives a shocker to them. When the arguments get aloud Manish drags Kartik away from them.
On the next morning, the families refuse to spoke to Naira and Kartik. They both meet each other at morning on the tea stall, and Kartik said to Naira for getting the married. To listen the words of Kartik Naira get shocked. After this he said to Naira that he is scared of losing her, he also said that he can't live without her. Naira asks him to give her time to think about this.