Motion Poster of Vijay Sethupathi's new movie is out now. This movie is the biopic of Legend Cricketer Muttiah Muralitharan and titled as "800-Muttiah Muralitharan". In this article, we going to remove every thread of this news. Stay continue with us, we will reveal every aspect related to Star Cast, Release Date, Story, and current controversy on internet regarding this movie. This movie ready to represent the life of Srilankan cricket who took highest wicket in his career. That's why the film gets titled as "800".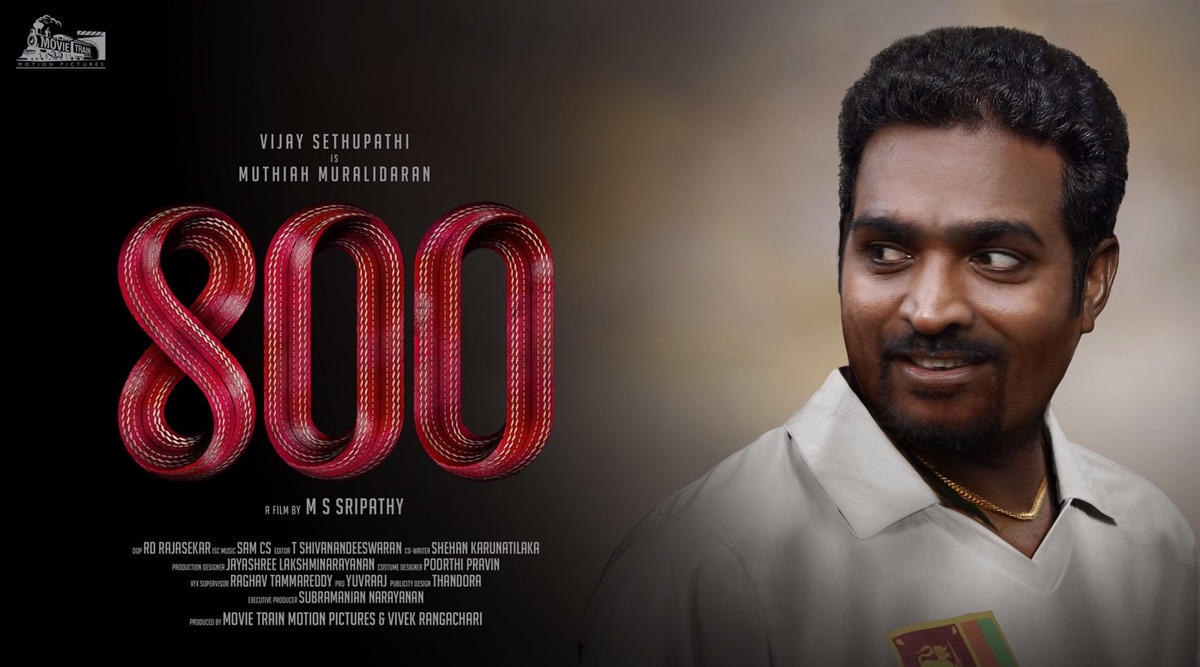 This movie is directed by MS SRIPATHI, Story is written by SHEHAN KARUNATILAKA, and produced by VIVEK RANGACHARI, SUBRAMANIAN NARAYANAN.
Starcast of the movie
Unfortunately, we have only one name about the cast of this movie. Vijay Sethupathi plays the leading role as Muttiah Muralitharan in this biopic. It will be a great opportunity for him to play the role of a legendary bowler of the Srilankan Cricket Association.
The plot of Muralitharan's Biopic
This movie is based on the life and career of Muttiah Muralitharan. It brings the whole life history of the legendary bowler. It is going to be one of the best movies ever on the based of one of the best bowlers of cricket history, we will know plenty of things related to his personal life and many interesting facts about him, it can also be an inspirational movie.
Poster release
Poster of this movie released yesterday and it going into google trend list in a few minutes. There are few reasons for the controversy on actor Vijay Senthupathi. Twitter is full of a hashtag as Shame on Vijay Santhupathi.
Release Date of 800 Muttiah Muralitharan
officials have not disclosed the release date yet. But as per the expectation, it may be released till the end of this year. Audience eagerly waiting to watch this biopic on the career of legendary bowler who took wicket of almost every player in the cricket history. This movie is still under coming soon tag and for the future updates related to this movie you can choose our website. So stay with us.