In the latest written episode of Silsilsa  Badalte Rishton Ka 31st October 2018, Nandini and Mulai fasts for Kunal on Karva Chauth. In today's update, on the Tv serial of Silsilsa  Badalte Rishton Ka is starts with Kunal is crying while looking at the engagement ring that was Returned by Nandini. He thinks that Nandini will hate him.
On the next day, Mauli goes to the temple and prays on the occasion of Krava Chauth. She has too much faith in the god. She recalls everything that how last year her husband Kunal had observed a fast for her and arrange a surprise as well.
To recall all this she feels so sad. Later, Mamma and Dida will give Mauli the sargi and they also ask her that to take care of herself as she is pregnant. Dida said that now she has to take of the two lives that is one of her children and another is herself.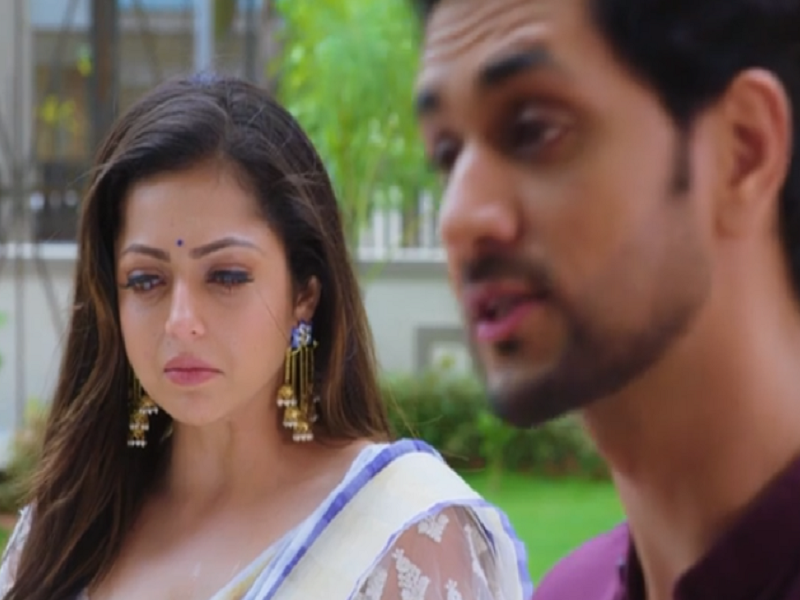 They guide that her to keep eating in intervals as now she has to take care of two lives. However, Mauli requests to Dida and Mamma to let her fast as she wants to. Kunal dreams about Nandini and thinking about the fasting that he is with her. But he wakes up and realizes that he was dreaming. He sees to Mauli and she gets concerned about his health.
Mauli buys a beautiful dress for herself of Kunal's choice and excitedly shows it to him. She thinks that Kunal said to her that she looks pretty but this cannot happen. Kunal thanks to her and he leaves the room. Later, Nandini eats sargi and asks the questions to herself if she has broken all ties Kunal then why is she was fasting for him. She gave the reply to her question that some relations are made by heart and they do not need two people to be in touch every day.