In the latest written update 26 October, 2018 Nandini finds out all information about Mauli's baby. The today's latest update began with Kunal cames to Nandini with having a showpiece displaying a couple dance over the beautiful music. Nandini was very happy to say this. She also accepts the gift that is given by Kunal.
Kunal and Nandini they both are the dance with each other. Kunal was very happy and he kissed to Nandini on her forehead. Suddenly the lights go off at once. Because of this Nandini was tensed, but Kunal tried to calm her down as he is with her. He said to Nandini that to not take any tension about this.
Nandini asks him to go and check the problem. Kunal said that he can leave the room when she gave a promise to his that he wants to saw her smiling on return. Afterwards, Nandini smiles expressing her love for Kunal when alone. She wipes her tears and opens her arms and cheerfully says that I love you Kunal. Soon her phones bell was ringing.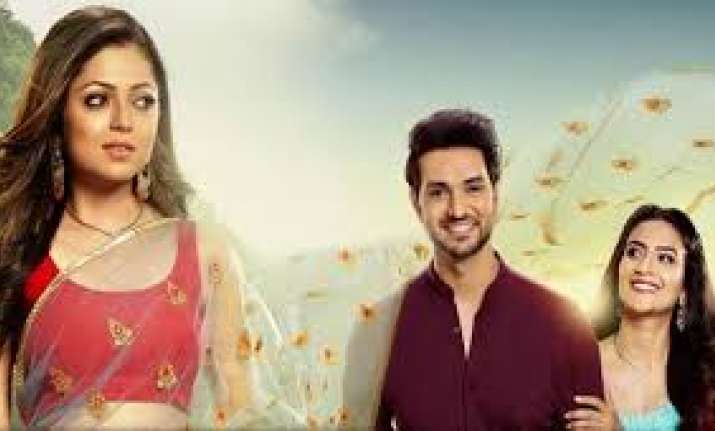 On the call it was Rajdeep. He said that he got to know confirmed that Nandini is really cunning. She must be shocked to get the news: Mauli is pregnant with Kunal's child. He accuses that Nandini for being shameless, her love story will ruin the whole life of an innocent.
Nandini drops the cell phone off her hand. Rajdeep simper that 5 litres of petrol could not work as the real truth did. Kunal hugs to Nandini in a very lovely way from behind and explains that the fuse was off. He brought Nandini cake to made this moment memorable. He notices Nandini was tensed, Rajdeep's words repeated in Nandini's mind. Kunal asks Nandini what happened in the last five minutes.
Precap: Mauli tolds to Mamma and Dida that Nandini called her to temple. Mamma wonders if Kunal also knows about it? Kunal stood at the door and says he now knows.