In the latest episode of Silsila Badalte Rishton Ka 25, Oct. 18 Kunal decides to marry with Nandini in three days. The today's episode in with Kunal showing a video to Mauli is seen asking and Nandini wherein Mauli is seen asking the latter to forget him. He gets very angry at them and said to Mauli that he is a human being and they can not decide anything about his fate without asking his consent.
Mauli tolds to him that she does not remember anything about the incident and to hear this Kunal gt shocked and he is looking on the face of Mauli in a shocking way. Nandini gave supports to Mauli and tolds to Kunal that Mauli was drunk that day when this incidence happens with her, that's why she did not know anything about this.
Kunal tolds Mauli that their relationship Is over now for him, but Mauli replies to him that saying how can he decided on his own when there is the relationship involves both if them. That is why the decision is to take by both. Kunal told that incoming next three days they will be getting divorced and he loves Nandini. So he can get married to her.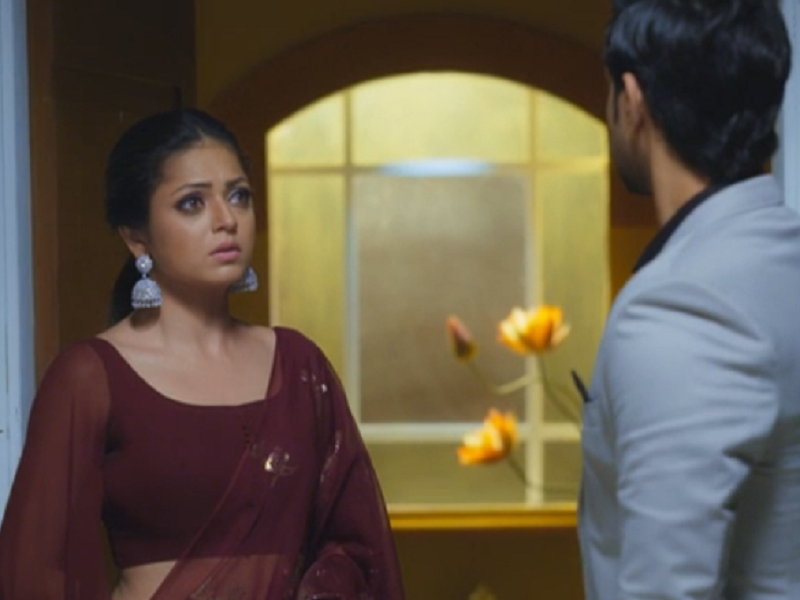 She is left heartbroken and Kunal asks for forgiveness. He asks her that to move on in life but Mauli told him that she does not have a big heart to forgive everything for someone who has snatched her husband away.
Mauli tolds to him that she will not be able to forgive Nandini ever as she took away her happiness and her life. Mauli leaves from there and Nandini asks Kunal to stop her. But he asks Nandini to let her go and only time will heal her.
Nandini and Kunal they both were patch-up and he said they will get married and he said they will get married in the next three days.