Smartphone basic use and normally everyone wants it but on affordable rates. As per the result of 2019 Chinese company Realme make marketing very eventully. The company gives a very hard competition every year and launches multiple Smartphone every quarter. After reaching at peak of success every company wants to maintain their position and reputation. So, what's the latest news about Realme? The latest version of Realme C series was launched names as Realme C3. The C series was already known as good hardware and reasonable prices. As we know that every Smartphone carve its own niche from every aspect. So, let's take a review on its features.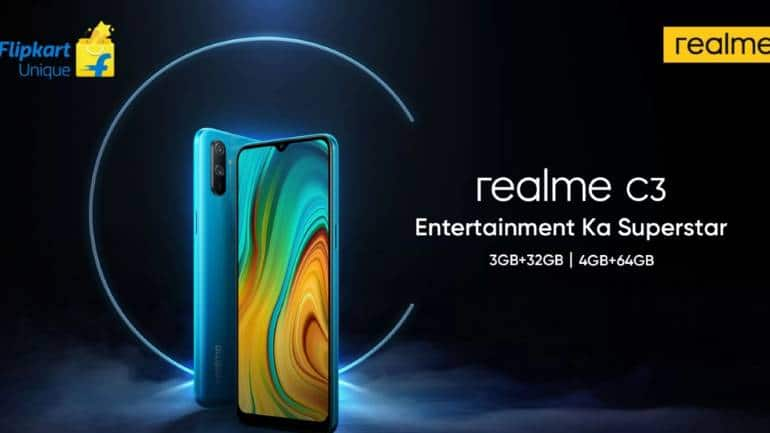 Design of Realme C3 and other aspects
The design of the latest phones are coming with a sunrise design and we have seen it on the Realme 5i and now Realme C3 as well. The color option is Frozen Blue and blazing Red is complete make you very excited. Both the colors are very superb and the black texture on its make this model very fantastic. The model comes with a very wide display of 6.5 inches diagonally and has 20:9 aspect ratios. The ratio makes it more comfortable to hold and use with its tall and slim look. The company regularly maintains its identity to give a dewdrop notch to make your selfie better.
Realme C3 Software
All the features that a person wants in smartphones are available in Realme C3. The company gives 5000mAh battery and this is also a reason the phone is a little heavy at 195g. The Realme C3 powered by Mediatek Helio G70 SoC. The company offers two variants, first is 32GB RAM and 32GB of storage. On the other hand, the second variant is 4GB RAM and 64GB of storage. Also, 2 SIM slots available support 4G as well as VoLTE. The company offers a dual-camera at the back. The primary camera is 12-megapixel and a 2-megapixel depth sensor.
The performance and battery life of Realme C3
The Realme C3 is changing its direction from older siblings by using RealmeUI V1.0 which is based on Andriod 10 while older phones are running ColorOS. The RealmeUI is introduced lots of changes but still similar to ColorOS. The performance of Realme C3 is very good and desirable at this price range. No lag in scrolling menus and multitasking. The model is a very tough completion to others after Realme C2.
Almost every aspect of this model is better and comes with a very good price range. This model also comes with a fingerprint scanner to come high on competition. The price range of the base variant is Rs.6,999 and the other is Rs.7,999 only. The USB Type-C makes this model more standard. So, if you think to purchase a new model at a very affordable price then Realme C3 is the best option.