Qayamat Ki Raat is one of the most entertaining shows of the Star Plus TV. Qayamat Ki Raat is an Indian supernatural drama television series. It premiered on 23rd June 2018. The series Qayamat Ki Raat is co-produced by Ekta Kapoor and Shobha Kapoor under Balaji Telefilms. The star of the show is Vivek Dahiya, Karishma Tanna, Sumit Bhardwaj and Saurish Sing Athwal.
Today's written episode update 22th December 2018, begins with Raj and Uma is in the room of Gauri. Raj said to Uma that you can not touch Gauri till I am here, kill me. After listening all this Uma is about to attack him but he stops her. Avni attacks him but Gauri comes in front of him and gets attacked. They all get so frightened and Uma and Avin both leave the room.
Raj told to Gauri in a requesting way that please do not leave me, I can not leave without you. Gauri said I am very happy that you are with me. They both get very happy and Gauri said to Raj please comes closer and gave me lovely hug.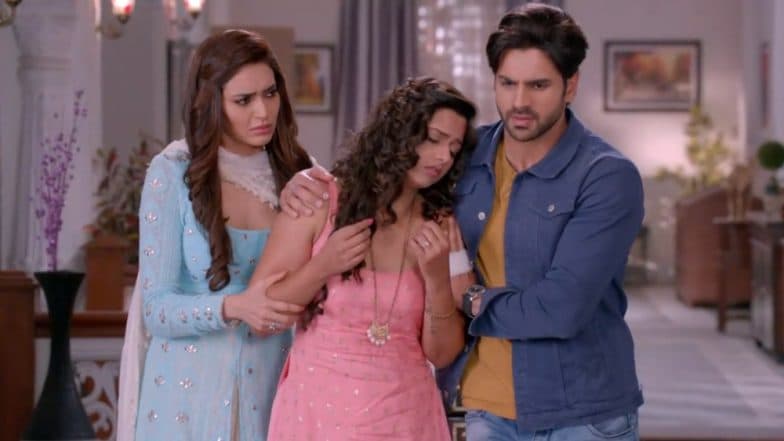 Raj hugs her very tightly and cries aloud, they both recall their beautiful moments together. Uma said to Avni that Raj is in my control and I have that stone which we wanted. Avni said to her that the moments are not for the celebration because Karan brokes it. Uma replies don't worry about this because I have its part. What is the use of it as a stone is broken, she goes to check on brother.
Raj brings Gauri's body in the house. All members of the family get very shocked. All asks what happened to Gauri? Why she was in this situation? Raj makes her lie on a couch. Raj looks at mandir and went to pray to god.  He can not step inside and gets pushed away. Raj said in a very sad way that if there is no Gauri then no Raj.
Qayamat Ki Raat upcoming 23rd December 2018: Kalasur said to Uma that you did everything for me, you sacrificed for me, this stone will give me so much power that all will be scared of me.