In the latest written episode of Qayamt Ki Raat 11th November 2018, Raj turns into Kaal. Gauri saw the Prithvi. She said that are you okay papaji? He said that yes I am fine. They go towards that woman. They see that the woman is standing in front of others.
Uma is in her old age. Gauri said that who is she? Dharam said that why have we never seen her in the village. Police come at home. Prithvi said that I shot her because she was attacking me. Dharma said to her that my whole family left me.
I am so alone. He feels so sad. Prithvi gave a tight hug him and said that we are here only for you. Gauri looks at Raj and said that we will begin a new. That woman is dead too. Uma said in her inner heart that I am not dead Gauri.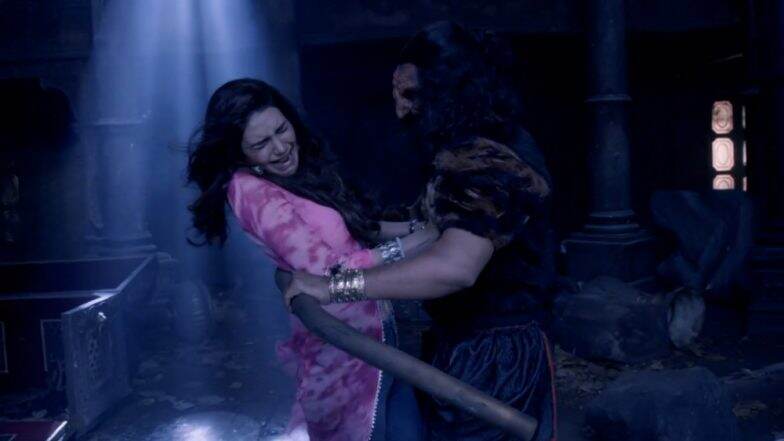 I will always be there in that house. She said in the heart that this is my house and I never left this house. Your Raj has Kalasur's blood now. He will be the evil. Now he will be the Kaal. Now he rules the whole kingdom.
Gauri, Dharam and Prithvi bury the hand. They keep a plant there. They grew the plant for the identification of the buried hand. Prithvi said to others two that no one other than only our three of us should know that this hand is here.
Raj falls from his bed. He shakes, there is a current in his body because of thus he has fallen down the bed. He screams and breaks his shirt. He becomes the Kaal. He faints and falls down. Doctors came and pick him.
To say all these situation doctors said that you met an accident. Raj said that why do not I remember anything. Dharma said that I am going to prepare for my room and sister's funeral. Gauri said that I will come with me.
Precap: Raj turns into Kaal. He shoves Gauri. She is scared.