In the latest episode of Kulfi Kumar Bajewala 23 October, 2018 Tevar and Sikander take kulfi to school for admission. Today's episode begins with Kulfi does not speak with Sikander and blames him for telling the lying to her.
Kulfi along with Tevar and Lovely reaches at Amyrah's school for admission. Kulfi is amazed at seeing the school but Lovely tolds to her that it will not be easy for her to got the admission in the school as she has to pass an entrance test.
She also told to her that the entrance test is too much hard. Amyrah told to Kulfi to be careful at the of entrance test. Amyrah was is in tension, she thinks about the time of entrance test. For the preparation to the entrance test, Amyrah teaches her a few lines for this.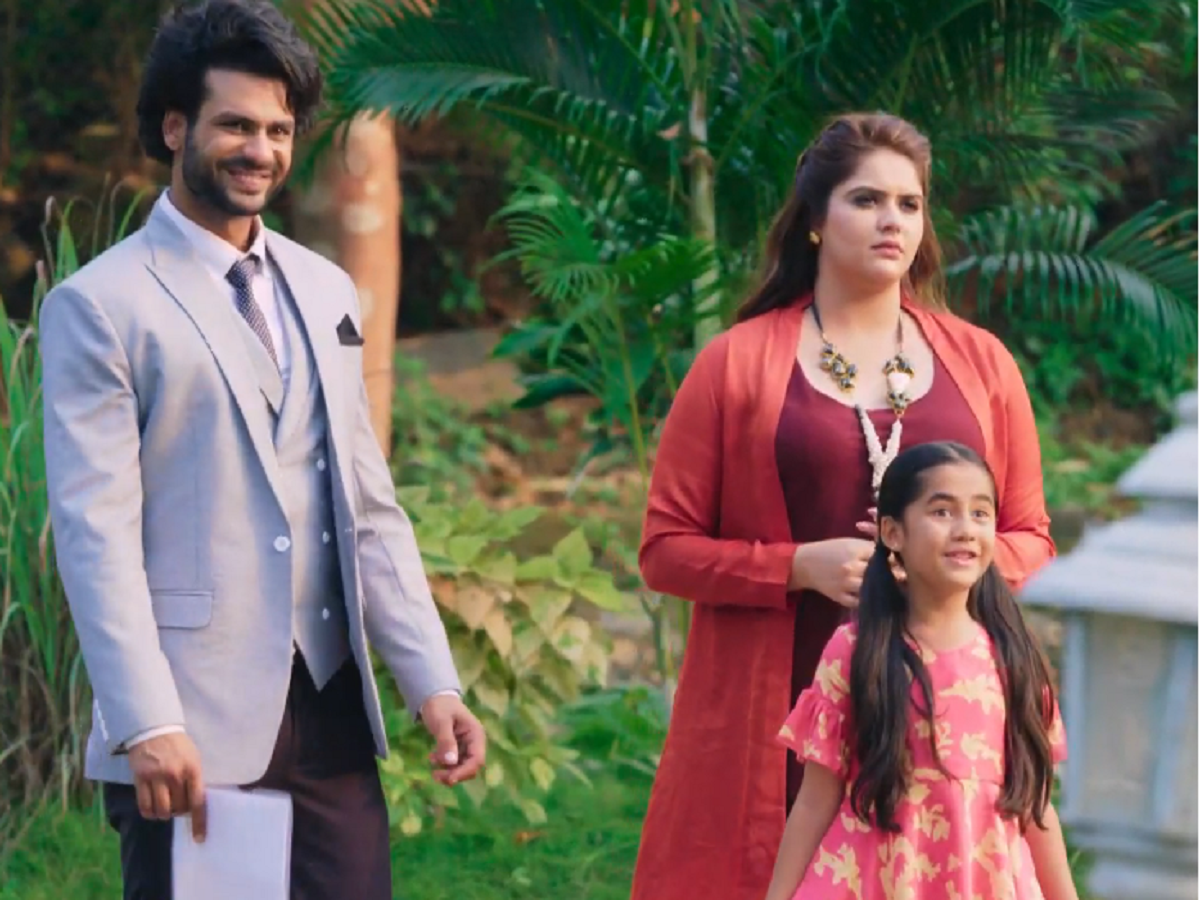 After this, the bell rang and Amyarh rushes to her class. Sikander is seen entering the school when Kulfi is seen learning her mother's name and her father's name. Sikander was amazed to saw the entire school. He feels that there are so many changes occurs in the school. Sikander reaches at school when he saw Tevar and Lovely they were fighting with each other.
Lovely is so worried as Kulfi will reveal her mother's name in front of Sikander. Tevar and Sikander both went to meet with Kulfi. Sikander asks a question to her that not to be scared and said everything will be fine. Kulfi was very angry, she ignores to Sikander and talks to Tevar.
Tevar was feeling nervous ahead of facing the so many questions of the school principal. Tevar tolds to Sikander that he is nervous. When principle asks Tevar to spoke up about Kulfi and he nervously saw at Sikander. He goes on to talk about his daughter at length.
Sikander gave importance to Kulfi as he said that kulfi was the sunshine of his life. Lovely feel so irritated with this.