Ishqbaaz is one of the most loving Tv Serial of Star Plus Channel. The show Ishqbaaz keep long time entreianting fans.  Ishqbaaz is the famous one serial. So many viwers like the show.  Now the star plus serial Ishqbaaz is on a very intrusting stage.
The show is on the last stage. yes the news is true. After long run, the Tv serial Ishqbaaz is on the end point. In the Tv serial Ishqbaaz, there is so much love, romance and evil stargies. There is high- voltage drama in the serial Ishqbaaz.
Ishqbaaz episode update 28th November 2018 Shivaye-Anika wedding night. Todays latest written episode update of Ishqbaaz 28th November 2018 begins with Gauri asks Anika what did you wear. Ani9ika said sare, is not good. Bhavya says yes it is giood and perfect for party wear, not wedding night.
Gauri says you did not kow what to wear on wedding night, we will tell you. Anika said that you are mad, I would not come in your words. Gauri and Bhavya stops her. She said you have to listen to us today.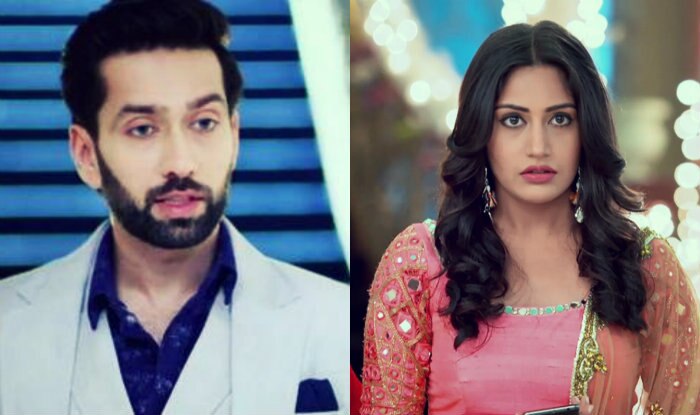 Gauri says you have to wear what we say. Bhagya shows a dress. Anika asks what is this. Gauri said specila attire for wedding night. Anika said that I did not understand how to wear this. Bhavya said tat this is the fun.  Gauri said that we will explain you how to wear this, but Shivaye won't understand.
Maid makes juice for Dadi. She goes to attend Priyanka and said that I will come back to give juice to Dadi. Khanna comes and takes the churan juice. Maid comes and thinks where did the Churan go. Om makes Shiavye drink the juice.
Gauri and Bhavya makes Anika ready, tying many strings. Anika looks at them. Sahil sees room decorations and said everything is done. He tries Shivaye's watch and said its so beautiful, it would be costly, it would not affect him if he loses one watch.
upcoming Tv serial Ishqbaaz 30th November 2018: Dadi said after many years, i am seeing very hapy to seeing my family.Shiavye asks where is Priyanka.