Karvachauth is a day-long festival celebrated by women four days after the full moon in the month of Kartik. This year, it will be taking place on 4 november 2020. It is fast which is usually married women keep for the long life of their husbands, although today according to this changing time men too They take part in this fast. Moon has special significance in this fast. Not only this, apparel and mehndi have equal importance in this fast, so let's look at some special aspects related to costumes and mehndi through this article.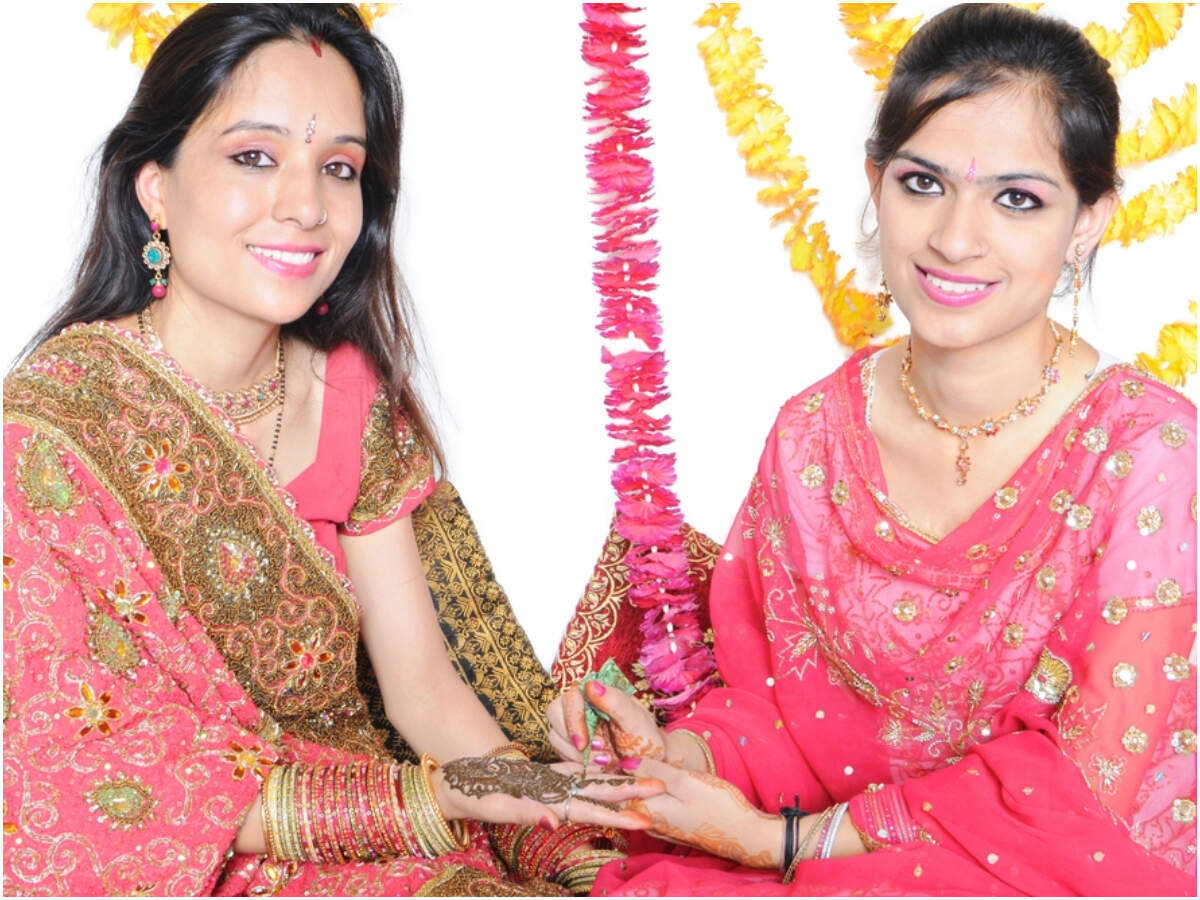 Karwachauth is also a symbol of love in particular because on this day the husband and wife express their love towards each other, on this day all married women keep fast from sunrise to moonrise for the long life of their husband. Apart from this, let us tell you that for this day all the married women start preparing in advance and on this day not only rituals but also attire and mehndi are given great importance.
Mehndi Design For Karva Chauth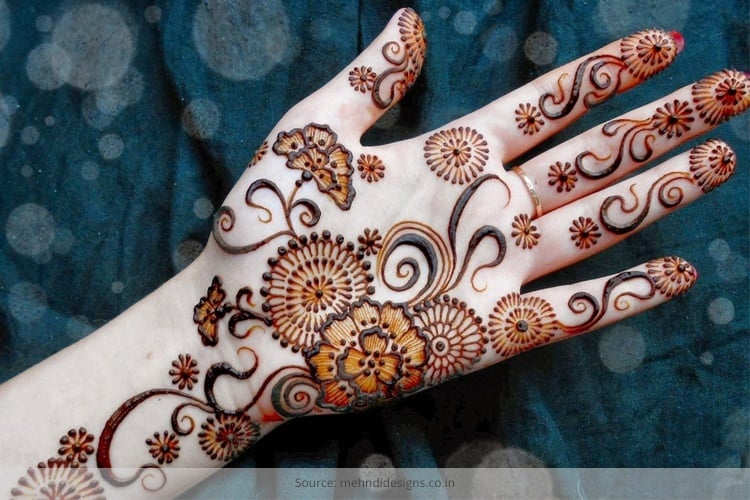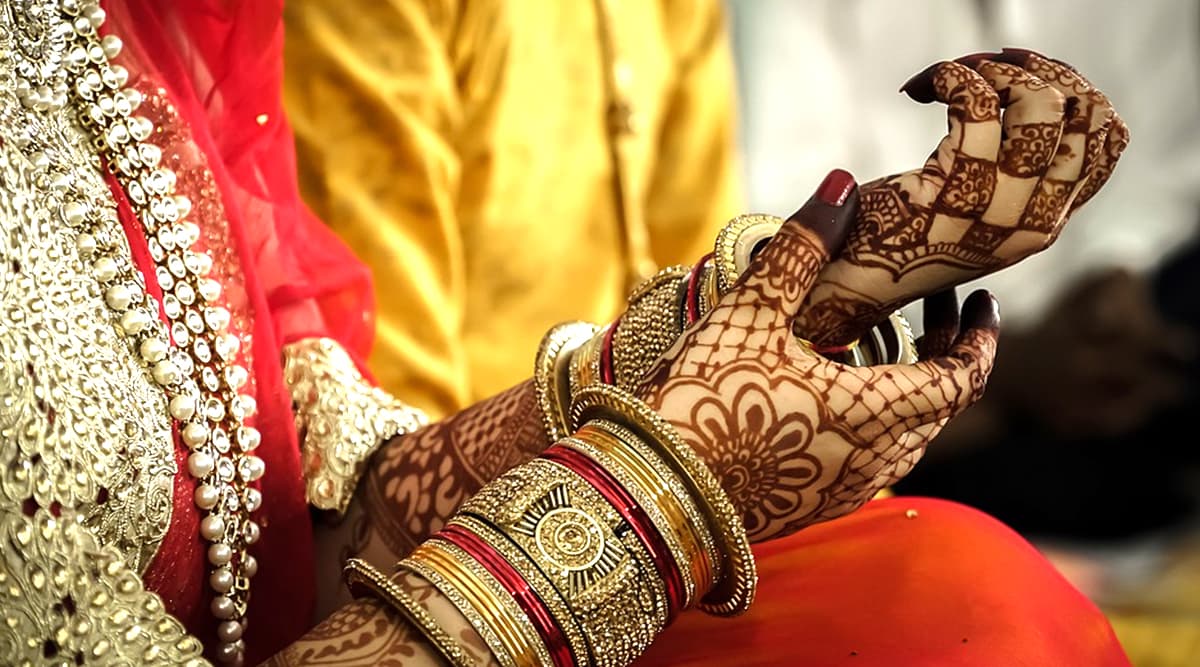 Karvachauth is a sacred festival, So women who fast on this day should especially promote Indian clothes and wear Indian clothes. Along with this, what color clothes you are wearing along with the garment during Karvachauth vrat is also very important because married women should avoid clothes of some color on this day, although all colors are good but according to our scriptures Many colors are considered inauspicious as follows.
Colours Of Saree For Karva Chauth
Red Colour
Green Colour
 Yellow Colour
Pink Colour
Gray Colour
With this, let us tell you that If married women wear clothes according to the zodiac on this day, then they get the desired fruit from Maa Parvati, according to astrologers, many auspicious coincidences are being made on Karva Chauth this year. If you want to get, then this year choose your clothes according to the zodiac. So let's look at what color clothes you should wear according to the zodiac.
Aries– Red and Golden
Tauras– Red and Silver
Gemini– Green and Red
Cancer– Pink Colour
Leo– Red, Golden, Orange and Pink
Virgo– Green
Libra Zodiac– Yellow and Pink
Scorpio– Maroon
Sagittarius– Light Yellow
Capricorn– Electric Blue
Aquarius– Navy Blue and silver
Pisces– Red and Golden
Now we will get to see some intresting pictures and information about hindu Mehndi style, that how should you follow idian style and cultutre, it is pretty important to look beautiful on the eve of Karwa Chauth,  where we apply hena on our hands, so see some amazing designe that are worth appreciating, so let's discover.
Paisley Mehndi Design
Criss-Corss Pattern Back Hand Mehndi Design
Asymmetric Hand Mehndi Design
Simple Floral Mehndi Design
Arabic Mehndi Design
Portrait Mehndi Design
Indo Mehndi Design
Pakistan Mehndi Design
Western Mehndi Design
Indo Western Mehndi Design
Moroccan Mehndi Design