One of the most brilliant companies is ready to launch the two most expensive devices in India. Yes, we are talking about Amazon and the company is unveiling two devices named Echo Show 10 and Echo Show 5. Now, the company is actually getting much attention from the audience, and also the number of users who eagerly waiting to purchase the products is very high. Both the products that the company offers are actually very brilliant and everyone is eager to get the brand new products of the company. Many people all over the country are looking forward to knowing some more details of the products.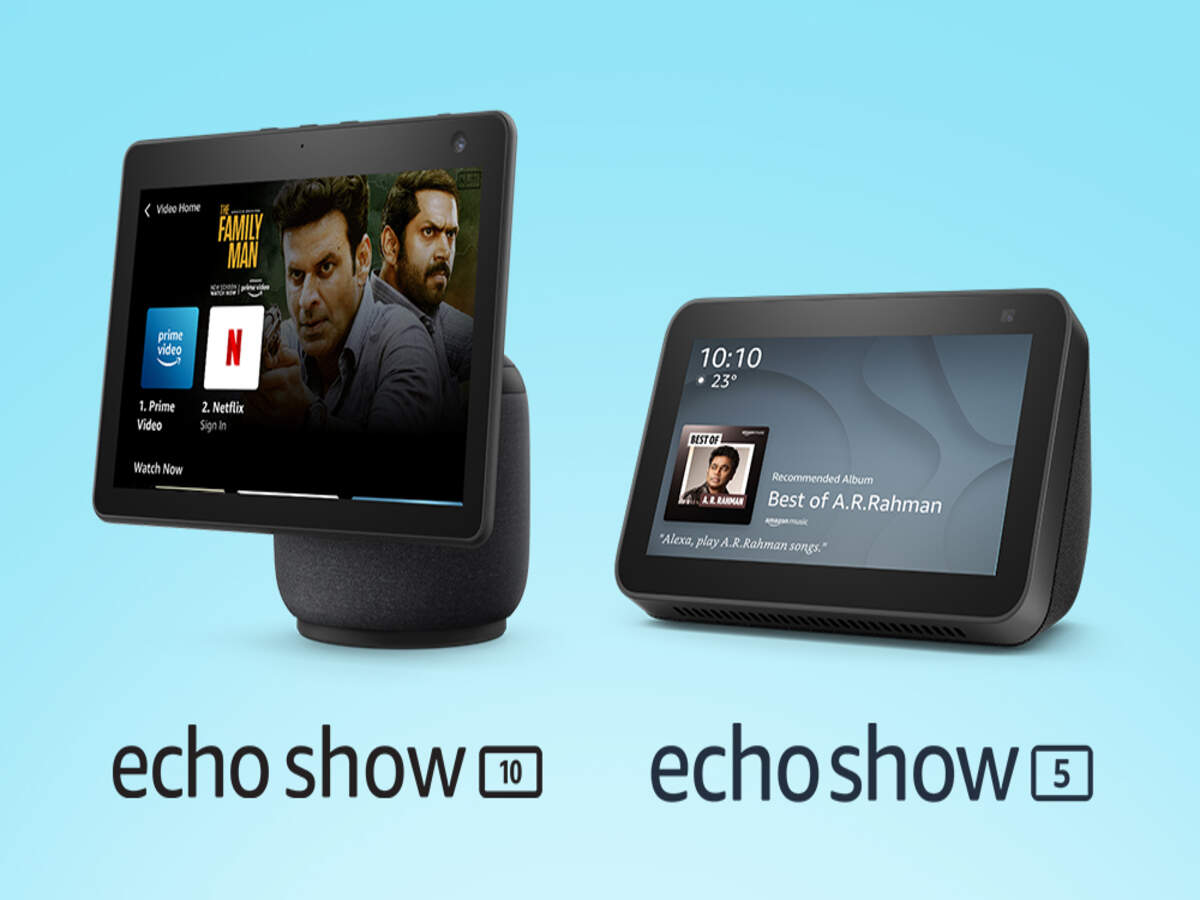 First, talking about Echo Show 10, the company claims that the product has the most advanced Echo ever. On the other hand, the product also featuring a 10.1-inch HD display, 13-megapixel front-facing camera, premium sound. Not only this, but the product also comes with an intelligent motion feature that allows the display to more to face the user. The images of the product already shared on several social media platforms and collecting lots of attention from the audience. Let us tell you that a smart display integrated with a smart speaker is known and Amazon Echo Show.
If we talk about the display of the product then it features a 10.1-inch with a resolution of 1280×800-pixels The best part of the product that users can stream songs from Amazon Prime Music, Spotify, JioSaavn, Gaana, and Apple Music. Both the products containing such a huge fan following all over the world and millions of people all over the world are looking forward to purchasing the best and brilliant products of Amazon. Let us also tell you that the product coming with a 13-megapixel front camera with advanced technology that helps all the users when they video calls their friends and family.
On the other hand, Echo Show 5 features a 5.5-inch display and both the devices are powered by Alexa. As all of us know that the company is very famous all over the world because of some exceptional and brilliant products. Now, Echo Show 10 and Echo Show 5 are the two products that collecting lots of love and attention from the audience because both the products are very fantastic and coming with advanced and new features. The price of Amazon Echo Show 10 is Rs. 24,999 in India and Rs 8,999 for the Amazon Echo Show 5. The users are just waiting to purchase the products as the company is offering such great specifications at a very reasonable value of price.