Bigg Boss Kannada season 6 is one of the most famous reality show. Bigg Boss season 6 there are as many as 18 contestants in the house of Bigg Boss. There are film actors, small screens stars and common people are the part of Bigg Boss Season 6. The show of Bigg Boss Kannada Season 6 in on every day from 8 pm to 9 pm.
Bigg Boss Kannada 6  today's update there is the contestants pay tribute to late actor Ambareesha. In the latest written episode 3rd December 2018, after learning about the sad demise of actor Ambareesha, the contestants had a moment of silence and paid tribute to him.
Everyone fell so sad. Later, Kavitha and Dhanraj discussed Akshatha's behaviour. Both Naveen and Muruli, on the other hand, expressed their feeling on Anand's elimination.
As usual, both Rakesh and Akshatha were seen together talking about themselves. Rakesh expressed his disappointment with Akshatha's behaviour and tries to make her understand how others are treating part their relationship at the house.
On listening to this Akshatha told him that they should not talk to each other.  Everyone make humour for there relationship. Bigg Boss sent a notice to the contestants to arrange beautiful program as a tribute to the late actor Ambareesha.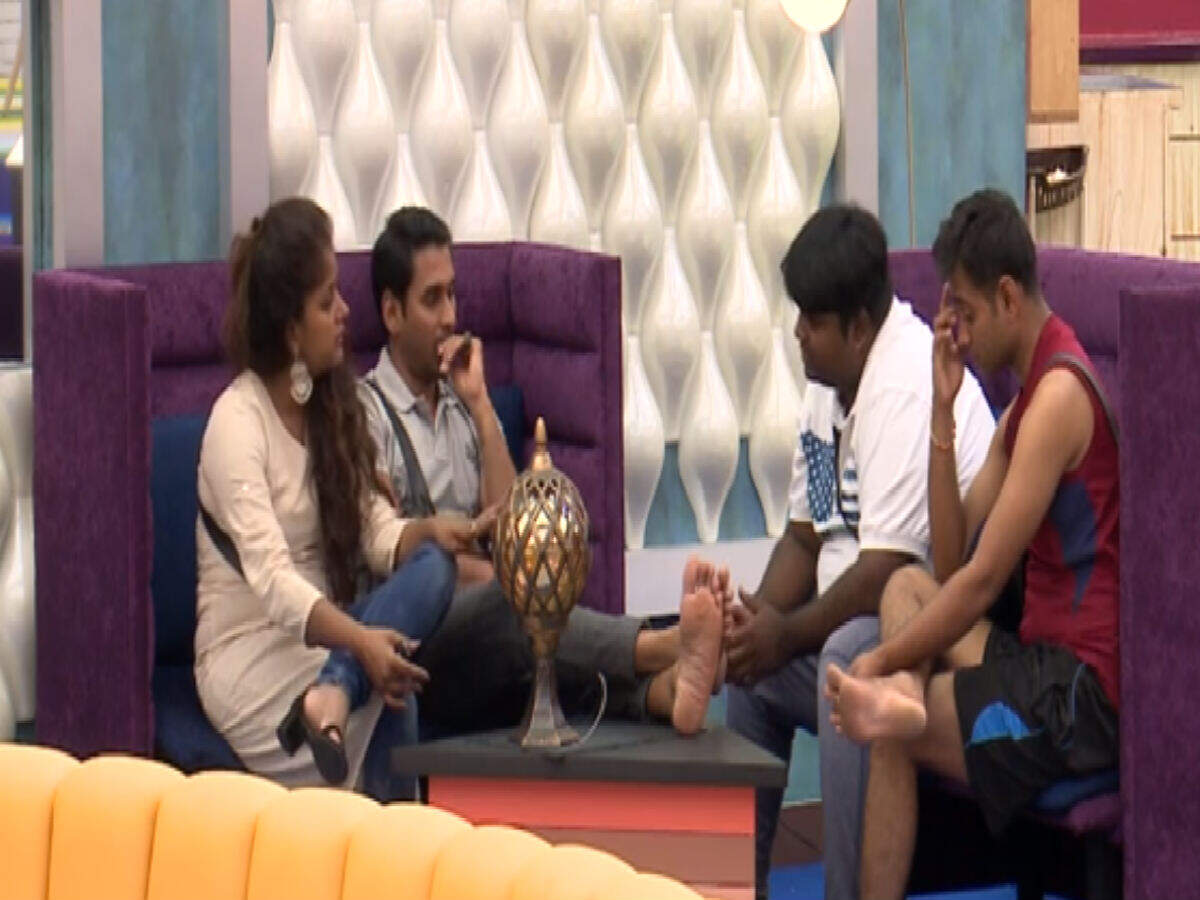 The whole contestants were asked to organize a program named ' Ambi Nenapu'.  Rakesh in the kitchen told Jayashree about how awkward he is feeling whenever Akshatha passes by. Jayashree asked him to give her some time. Rakesh broke down and Jayashree consoled him.
The contestants began their practice for the program. Later, they started the practice for the program. Later, they started the program by observing a traditional ritual in front of the actor's photo.
Muruli anchored the program and spoke a few words about the actor. The contestants started the activity by singing a group song. The song was from the actor's film. Akshatha belongs to the same district where Ambareesha's hometown was. She performed a mono act by recreating her childhood on how the people in the hometown devote themselves to him.