Today we are going to talk about the very popular Indian Television Series Named Anupamaa. The show regularly containing very high TRP and today we are going to tell everything that coming in the upcoming episode of the television series. At the beginning of the upcoming episode, Kavya telling to Vanraj by putting her head in Vanraj's shoulder that both of them did not go out of the big time, they should go to a nearby restaurant on a date but Vanraj ignores kavya.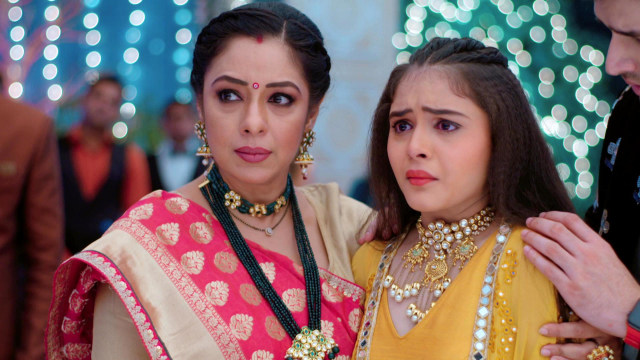 In the next scene, Kavya gets angry with Vanraj but Vanraj asks to calm down her anger that he will stay the entire night with her. On the other side, Vanraj calls Baapu Ji and tells him that he will not able to return to the house because of the heavy workload and stay in the office.
When Baapu Ji tells about the entire situation Baa and Anupama then Baa blames Anu for the situation. Baa asks Anu that either she will make food as she made before or she went back to her mother's house.
Later, Bapu Ji starts arguing with Baa and Anu stops both from fighting for her. After some time, Baapu Ji gets a heart attack and he will fall down on the floor. After that, whole the family members will run towards him and goes to the hospital for treatment.
When Samar tries to call Vanraj to tell all the situation of Baapu Ji then the phone of Vanraj found switched off. Then Anu tells Samar that he should call Kavya but unfortunately, her phone also finds switch off. On the other side, the condition of the Baapu Ji goes critical and the doctor arrives at the Anupama and asks her to take a decision for his surgery.
After some time, Vanraj realizes that his phone is switched off and got the information about his father's critical condition. So, don't forget to watch the upcoming episode of Anupama.