On Tuesday 29 September, one more gang-rape case happened in Uttar Pradesh's Balrampur. The girl was mercilessly gang-raped by two rapists. After Hathras Case, where the girl Manisha Valmiki has been brutally raped by four accused died on 29 September this new case appeared. Here in this report, you will get all the details related to this case. The girl was no more due to alleged Gang-Rape.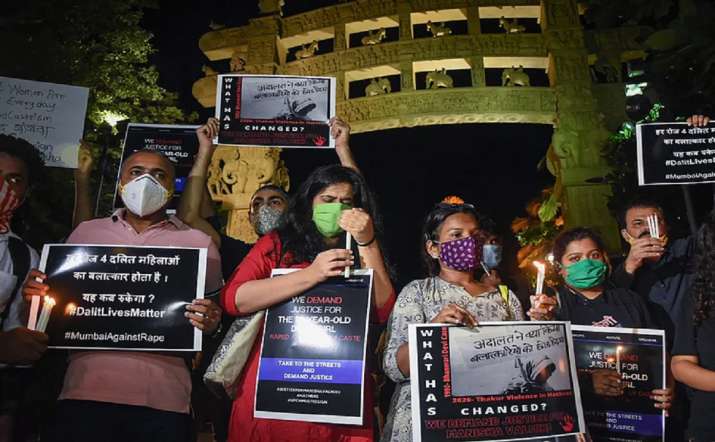 Balrampur gang-rape case with 22 years old.
The Balrampur girl who was gang-raped on this Tuesday. She was 22 years old and studying in B.com 2nd year. Her mother said in a statement that she is going to college admission and when she was on her way to the two accused attacks on her. According to the information, her waist and legs were allegedly broken, and rapists injected her before rape to silence her. When they raped 22 years of Balrampur girl they sent her in a Rikshaw to her home. Where she has only these words to say "There is a lot of pain, I won't survive anymore"
The mother of the Victim said her daughter was having glucose drip in her arms. Her daughter didn't have any potential to walk for a while, the family took her in a nearby hospital immediately. But she died on the way before reaching Hospital. She was unable to speak any word due to unconscious condition.
Balrampur Police actions and statements in this Case
Balrampur Police registered the complaint of this case and arrested two accused on the Rape charges and murder. Police identify that the two accused names are Sahil and Sahid. Government still not give any attention to this case. The victim's family wants Justice for her Girl who simply went to college for study but lost her life due to this horrible incident.
"According to Balrampur Police, the women were raped at the grocery store in Gaisari village and the grocery store's owner is the biggest mastermind of the crime. However, the police rejected the claim of the broken back and legs of the victim. Police said in the statement they will take strict action against culprits, Both accused were arrested and from the Post-Mortem report, there is no confirmation about the Broken back and legs of the victim girl."